Thinking about demolishing your existing home and starting from scratch? Consider deconstruction instead of demo to save money and materials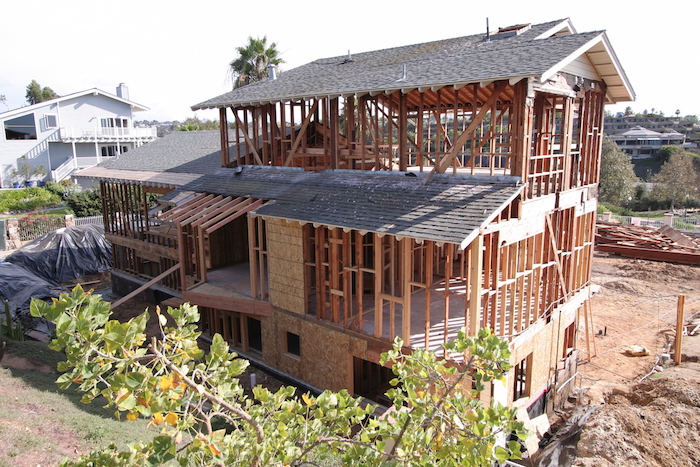 The prospective of fixing up your home can be a daunting, especially in older home with deep-rooted problems that are expensive and difficult to fix. Another route is to demolish and rebuild, which can be expensive and time-consuming but gives you control over every aspect of the final product and can ensure a higher level of quality and durability.
If you are considering the latter, "deconstruction" is an unconventional yet clever alternative to "demolition". Usually during demolition, the scheduled areas are knocked down and the mixed debris is hauled away to the landfill. With deconstruction, the house is essentially "unbuilt" wi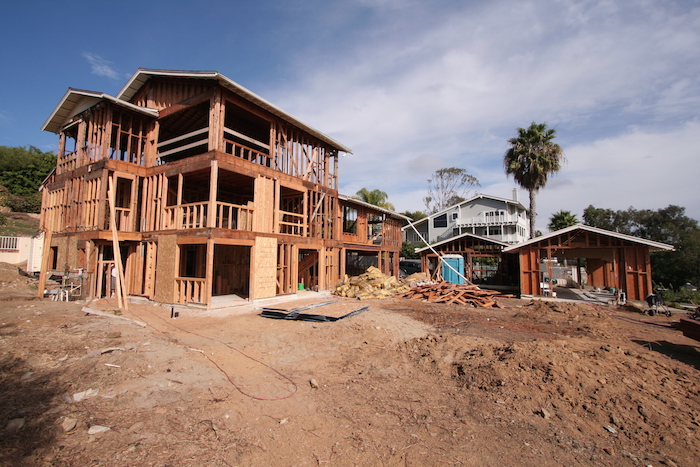 th salvageable materials being sent to reuse companies for other projects. This is more time consuming and more costly upfront, however can save money overall.
Take for example our 3-story, single family project in Encinitas that we deconstructed instead of demo'd. We partnered with our friends at The ReUse People of America to salvage tons of materials including old  cabinets, countertops, light fixtures, wood flooring, lumber, sinks, bricks, and molding. Deconstruction ended up being a Win-Win-Win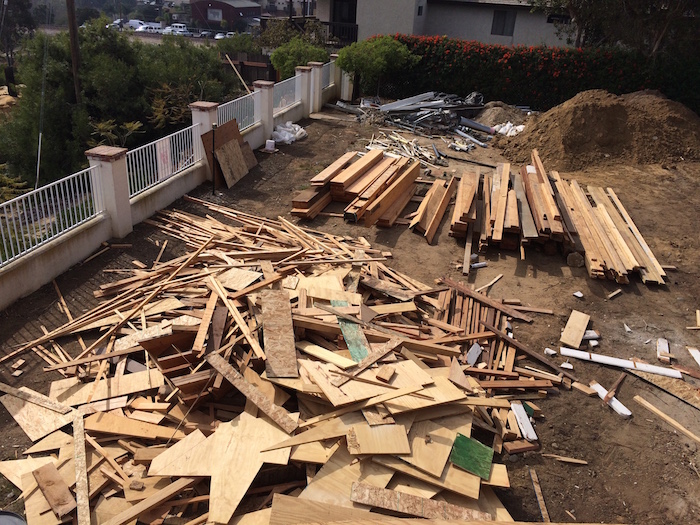 because:
1. Where possible, materials will be re-used, and that means less material going to the landfill. Remaining materials from deconstruction primarily go to recycling centers, such as the EDCO transfer station in Escondido, or to Moody's where demolished concrete gets recycled. Very little is transported to a conventional landfill.
2. Re-Used materials go to both partner organizations such as Habitat For Humanity, and to a retail sales outlet where folks can buy used materials at great prices
3. The homeowner gets a great Tax Deduction as a "Non-Cash Charitable Contribution" which greatly offsets the entire cost of deconstruction.
So overall, the process may take longer but is much more cost-effective and environmentally-conscious than the traditional demolition. On this project, the reuse and recycling of materials greatly offset the amount of material generated by this project going to the landfill, which also contributed to our achieving GreenPoint Rated Certification. GreenPoint Rated, an independent green building certification program run by Build It Green, sets a standard for high-quality and environmentally-conscious construction through every stage of a project. To learn more about the sustainable techniques implemented in this project, visit the project blog!