The Brinner Novak Residence has earned GreenPoint Rated's highest certification level – Platinum! This rating system is ensures that certified homes are highly resource-efficient, healthy, and comfortable.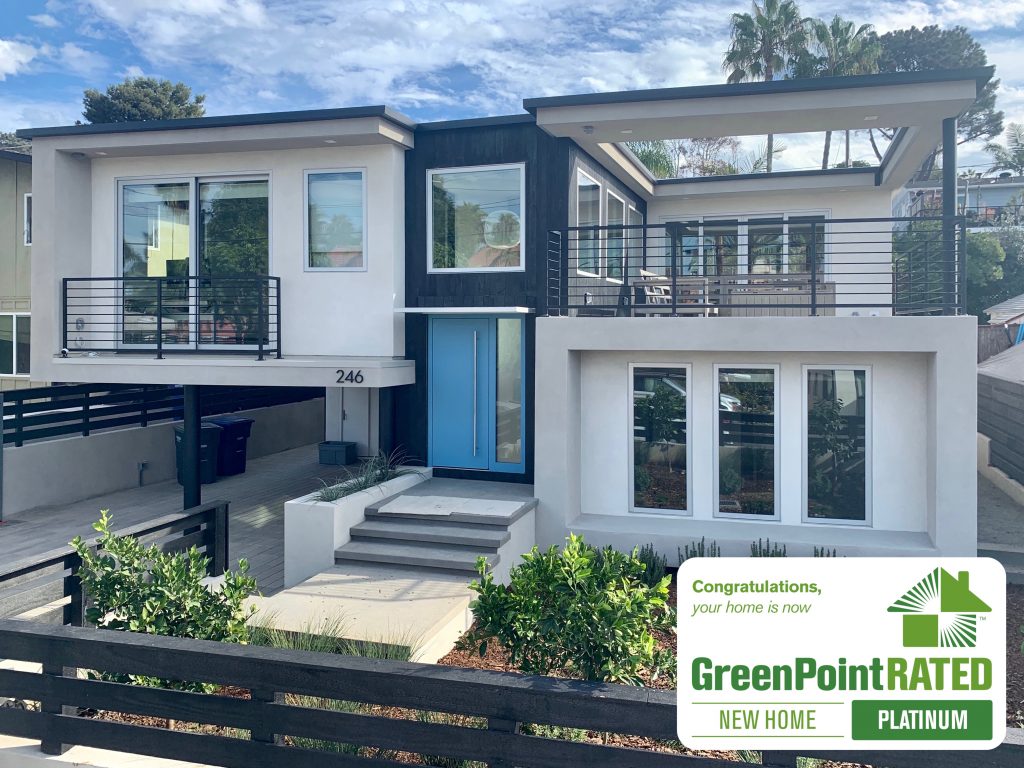 The Brinner Novaks have always been environmentally conscious and wanted to build a healthy home for their young daughter to grow up in. After they purchased a property, they attended a San Diego Green Homes Tour to get educated and inspired by other local green homes. This experience helped inform their design and build process moving forward, from choosing an architect and builder, to selecting materials, to pursuing GreenPoint Rated.
They've now lived happily in their home for almost a year. Due to the super well-sealed and highly-insulated building envelope and energy efficient equipment such as minisplits, heat-pump water heater, and energy star appliances, they use significantly less energy than a conventional home. Their home is almost entirely electric minus the fireplace and cooking range, so the majority of their energy use is offset by the 7.6 kW solar photovoltaic system. The owners have shared that their home is incredibly comfortable and that they've barely used the HVAC system – payoffs from their choice to build quality and build green.