Here at Alliance Green Builders we strive to keep up with the latest advancements in building methods. Where possible, we incorporate 'advanced framing' techniques, also known as Optimum Value Engineering (OVE), which decreases lumber and increases energy efficiency while maintaining the structural integrity of the building. Although many of these techniques have been around for decades, some contractors resist the change because of old habit or they don't see the benefits. However, according to the DOE, "fully implementing advanced framing techniques can result in materials cost savings of up to $1,000 for a 2,400-square-foot house, labor cost savings of between 3% and 5%, and annual heating and cooling cost savings of up to 5%". So, we think it's worth it!
Some of the simpler techniques include:
Wood is a bad insulator. Ladder blocking between studs rather than blocking out a post as a wall blocking allows for more room for continuous insulation.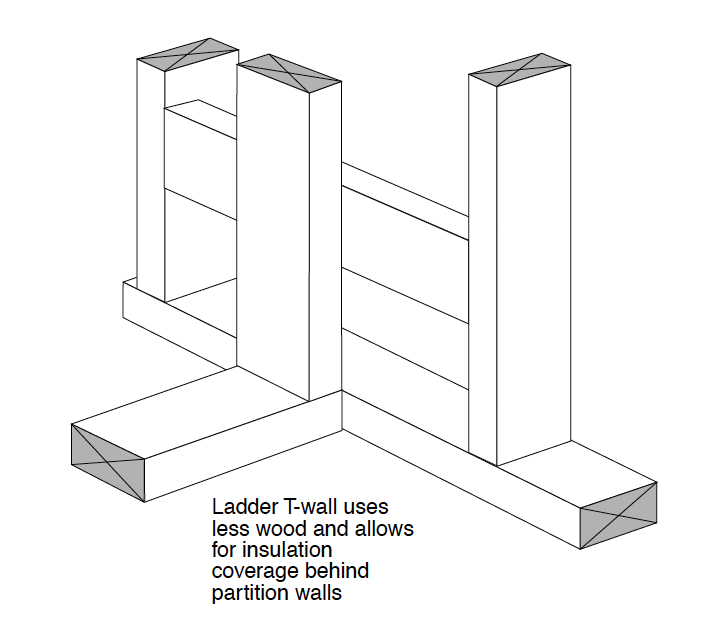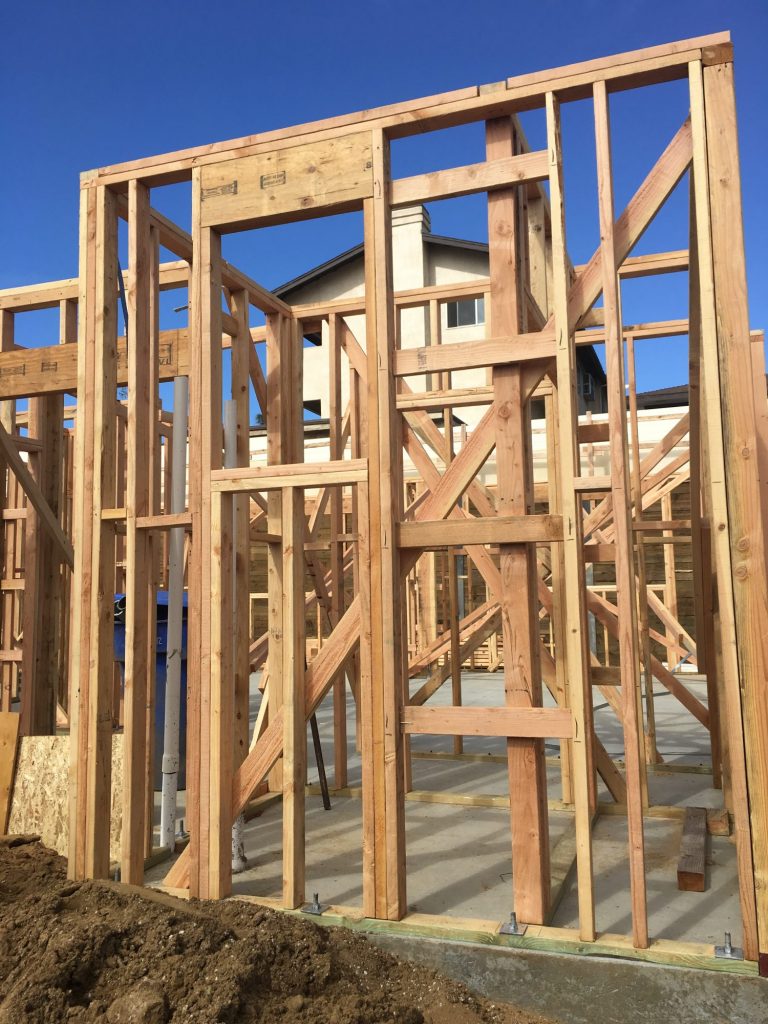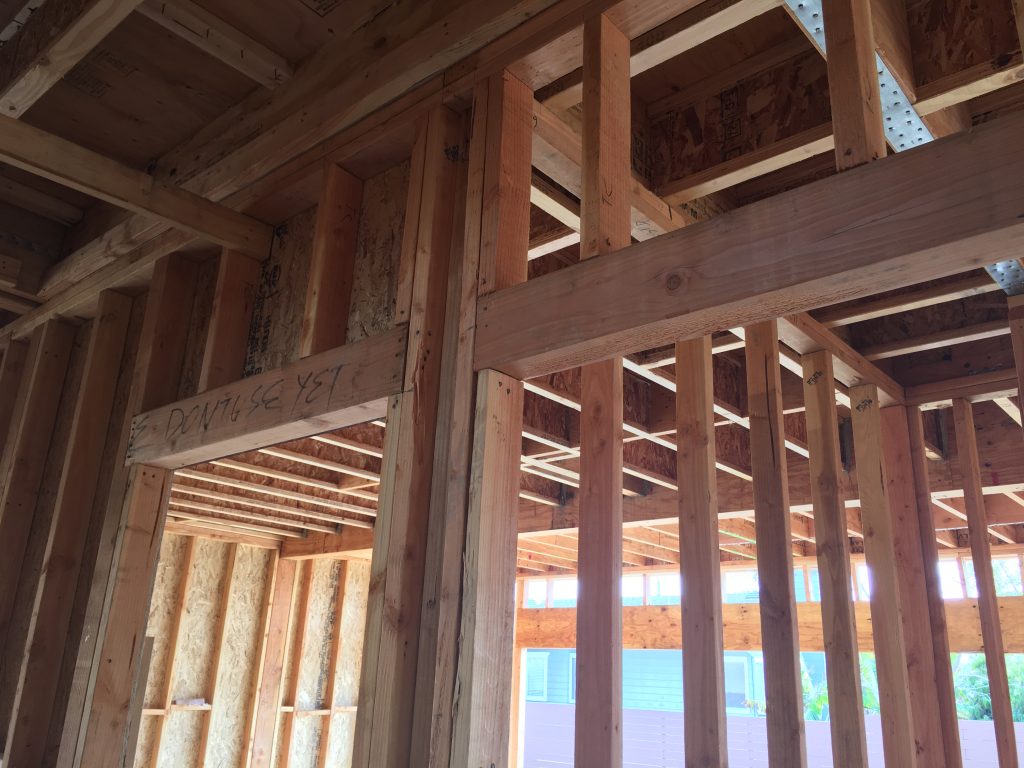 SIZING DOOR AND WINDOW HEADERS FOR LOADS
Properly sizing headers can allow for more insulation, less lumber, and less weight.
2-STUD OR CALIFORNIA CORNERS
Traditional 3-stud corners create an uninsulated thermal bypass that allows for cold air to seep into the home. Using 2-stud corner framing and inexpensive drywall clips or scrap lumber for drywall backing instead of studs saves lumber and allows for more insulation. California corners use 3 studs but allow for more insulation.
TRADITIONAL 3-STUD CORNER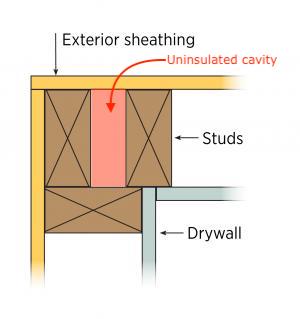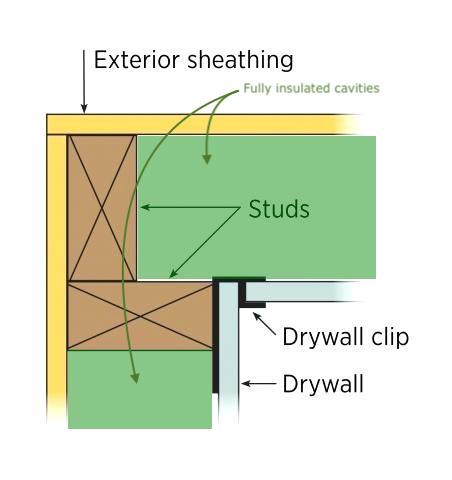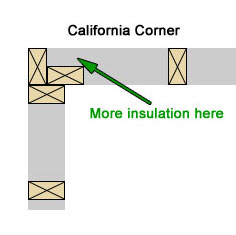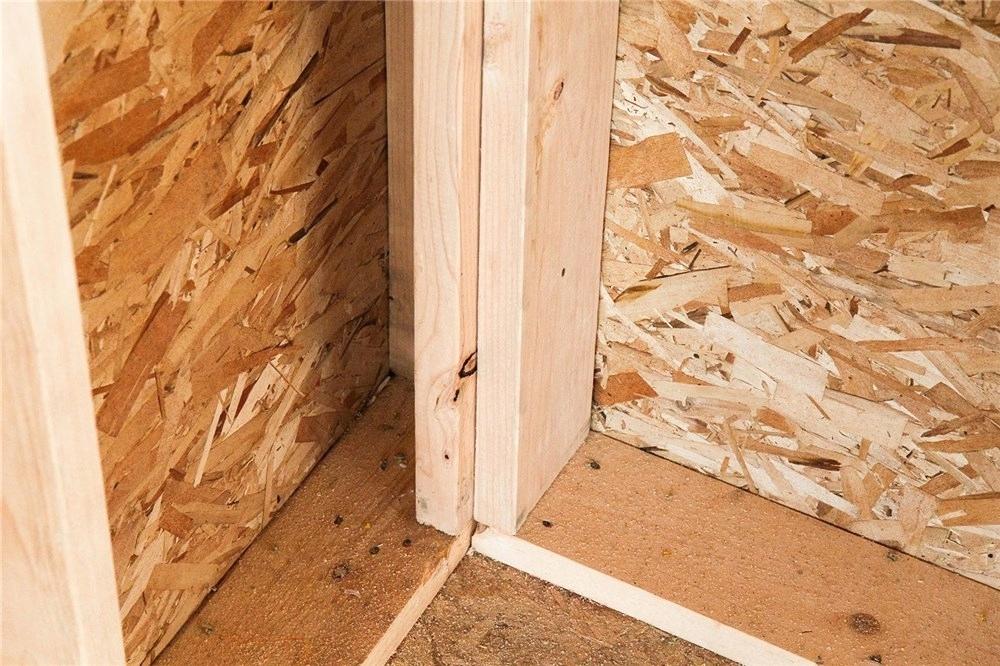 Spacing wall studs 24″ on center instead of the traditional 16″ can save 1 stud for every 4 feet of wall. This not only saves money and trees, but allows for more room for insulation. 
*Check with the building department for compliance with seismic requirements. Even if this is not possible in your area, it's often easy to eliminate unnecessary framing in other areas.
This video is very helpful in showing a 3D diagram of advanced framing techniques including 2-stud corners (@ 1:41) and ladder blocking (@ 2:01)