ABOUT US
In 2013, Jeff Adams and Rich Williams established Alliance Green Builders with the intent to provide San Diego a general contracting powerhouse for sustainable, high-performance buildings. Their guiding philosophy is that green and high-performance design/construction is simply "building to a higher standard of quality".  AGB brings a level of craftsmanship to the building process that goes far beyond aesthetic quality.  A building should PERFORM for its owners – It should allow occupants to enjoy better health by providing a high level of indoor air quality and thermal comfort.  It should look after the owner's financial interests by providing energy efficiency, water efficiency, and durability.  It should provide more leisure time for the owners with lower maintenance requirements.  And it should allow owners to feel that their choice to build green has contributed towards reducing their footprint on the environment.
Jeff and Rich's combined 60-years of construction experience, coupled with the vast skillset provided by the AGB Team, provides a strong foundation for building to this higher standard of quality. The expertise, quality, and dedication that AGB brings to San Diego for design/construction of custom homes is unparalleled. Alliance Green Builders, Building Tomorrow's Home for Today. 
Jeff is also owner of Wave Crest Enterprises based in Encinitas, California. Jeff has over 45 years experience in the construction business. His work has been published frequently in San Diego Home and Garden Magazine, Home Magazine, Better Homes and Gardens Magazine,Metropolitan Home Magazine, and Elle Décor Magazine. He has been honored with numerous prestigious awards for his projects, including:
‣ Gold Nugget Awards at the Pacific Coast Builder's Conference on two occasions.
‣ Gold Nugget Awards at the Pacific Coast Builder's Conference on two occasions.
‣ Award of Honor from the American Institute of Architects SD Chapter.
‣ Orchid Award by the San Diego Orchids and Onions Committee.
‣ Lilly Award from the Rancho Santa Fe Association.
‣ Best Building Improvement of the Decade by the City of Del Mar.
‣ Gold Crown Award by the international timeshare exchange firm RCI.
Since 1972, Jeff has overseen the construction of numerous residential projects, as well as three major multi-million dollar resorts. Regardless of the size of the project, he has a meticulous eye for detail. His projects have been characterized by their creativity and quality; but Mr. Adams, who holds a degree in economics from the University of California Santa Barbara, is extremely cost conscious as well. As a person who has worn the development mantel on many occasions, he is very aware of the need to get the best possible product at the lowest possible cost.
read more...
Having practiced in Green Building since the oil shortages of the late seventies, Jeff has become a Certified Green Professional (CGP) by the National Association of Home Builders. The designation helps consumers who care about energy efficiency and sustainable building practices identify who can help them realize their green building and lifestyle goals. He is also a LEED Accredited Professional by the U.S. Green Building Council. LEED professional accreditation distinguishes building professionals with the knowledge and skills to successfully steward the LEED certification process.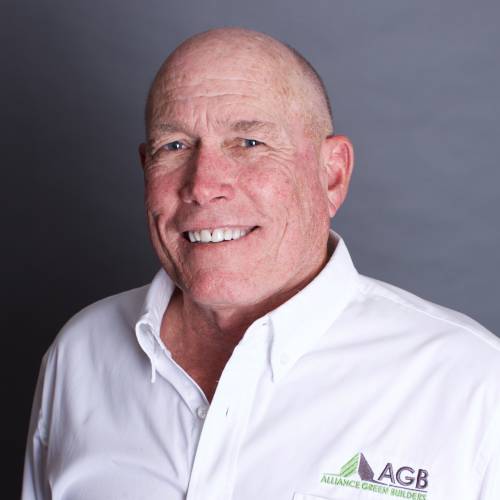 Co-Founder & Vice President
Rich is also the owner of ArtHaus, a residential development company specializing in green building and remodeling of homes. He is a California Licensed General Contractor, a California Real Estate Licensee, a Passive House Certified Builder, a LEED Accredited Professional for both Homes and Building Design & Construction, and is a USGBC REGREEN Trained Professional. He has been a member of the USGBC San Diego Chapter's Residential Committee since 2009, and is a founding member of the Passive House Alliance San Diego Chapter serving as current President.
Rich received San Diego's "Energy All-Star Award" in 2010, is a contributing "Pro" on the USGBC's GreenHomeGuide, and has had two of his homes published on the cover of San Diego Home/Garden Lifestyles Magazine. One of those projects, a historically designated 1962 Mid-Century Modern restoration/remodel, won San Diego "Home of the Year" in 2009. Because of his extensive expertise in Building Science and Home Performance, Rich has provided consulting services to builders, architects, and home owners on LEED for Homes and green building in general. Rich lives in Leucadia, California with his wife and professional artist, Allison Renshaw, and their son Atticus.
LAURI REVELL, OFFICE MANAGER
Lauri entered the construction industry in 1992 as an owner of a demolition and grading company. In this position she managed and coordinated 20+ employees as well as interactive operations with owners, general contractors, project managers and superintendents in both the residential and commercial realms.
In 2000, she joined AGB's parent company, Wave Crest Enterprises, and manages all day-to-day office operations. Lauri's depth of construction experience augments her managerial skills to provide a strong foundation of support and knowledge for members of the AGB Team. She consistently provides for complete, accurate and organized recording, distribution, and monitoring of all financial and managerial transactions and reports. Her supportive and constructive attitude fosters a culture that emphasizes continuous improvement, teamwork, high performance and quality.
KATIE TEARE, GREEN PROGRAMS MANAGER
Like Jeff and Rich, Katie is a UC Santa Barbara alumni. She received her B.S. in Environmental Studies and moved to San Diego to start her career in the sustainable building industry. Always interested in the interdependent relationship between the built and natural environment, she joined AGB in 2014 as Green Programs Manager to ensure all projects maintain a high standard of environmental stewardship, site awareness, and quality. She also plays an integral role in the company maintaining the website, company blogs, and social media outreach efforts.
Katie works daily with site supervisors, subcontractors, and consultants to facilitate programs such as LEED and GreenPoint RATED, as well as clarify project objectives and requisites. She is a LEED AP Homes through the US Green Building Council and a Certified Green Building Professional through BuildIt Green. As the co-chair and an active member of the San Diego Residential Committee through the US Green Building Council, she works to advance the residential green building marketplace within SD County through education, community partnerships, and developing resources.
JESSE HEILIG,
PROJECT MANAGER/SITE SUPERVISOR
Born to a general contractor, some like to say that Jesse was born with a hammer in his hand. He started from the ground up as an apprentice carpenter and by the age of 21 he became an onsite superintendent. Jesse joined the AGB Team as Project Manager/Site Supervisor in June 2014, and is currently constructing a house that is seeking San Diego's 1st Passive House Certification. He is always up for a challenge and looking to learn new building techniques – a recent endeavor being creating an advanced energy system that combines battery storage, PV, and an onsite wind turbine.
Driven by a deep love of the outdoors and travel he has had the opportunity to build in a variety of locations on projects covering commercial, residential, and industrial. He is ready for the daily challenges presented in the construction industry, and is involved with every step of the design-build package. His thorough understanding of the intricacies of how to build a high-end, high-performance building allows him to teach his team daily about the products they use, techniques they employ, and therefore he ensures that a better building is built.
2013 projects included Tom Hams Lighthouse, Polite Provisions, Beaumonts Eatery, Ironside Fish and Oyster, Market restaurant, and many others.
RAUL GUZMAN,
LABOR MANAGER
Raul has been working with Jeff for over 25-years providing all the work that is not directly accomplished by subcontractors on the job. Raul fills in any gap we throw at him on a project and there seems to be no end to his talents. He's a perpetually happy, can-do guy, and we are so very lucky to have him be the glue that holds our projects together.
LUPE TAVAREZ, LABOR FORCE
Lupe works alongside Raul as part of our labor force. There are always tasks on a job that are not covered in the scope of work of subcontractors, and Lupe works with Raul to take care of those tasks. Lupe is part of the bedrock of our company, and we are grateful to have his talents on board.
BOB SCOTT, GREEN RATER
Bob Scott, AICP, LEED AP, is a land use planner and LEED for Homes Green Rater who has worked in planning and community development industry over 20 years. He currently owns and operates RJS Planning + Sustainability Solutions, which specializes in architectural support, project entitlement processing, policy planning, and sustainability consulting.
Before becoming a Green Rater, Bob worked as a senior-level planner for the City of Del Mar, CA where he managed complex planning and entitlement projects, including general plan/zoning amendments, subdivisions, coastal development permits, use permits and variances, and design/architectural review permits. Some of these significant development projects include SANDAG's Regional Beach Sand Project, North County Transit District's Bluffs Stabilization Project, and Southern California Edison's 150-acre San Dieguito Lagoon Restoration Project. In 2009, Bob won the "Innovations in Green Community Planning" award from the San Diego Chapter of the American Planning Association (SDAPA) for a sustainable mixed-use development plan located in Del Mar, CA.
read more...
As a LEED for Homes Green Rater, he consults with clients and project teams to identify sustainability goals, advises and educates on LEED credit intent and implementation, and provides third-party verification of green building measures under the U.S. Green Building Council's (USGBC) LEED for Homes program. His extensive knowledge and experience makes him a critical asset to the AGB Team in our projects targeting LEED Certification.
LYNNE MITSCHKE, GREEN RATER, RESOURCEFUL RESIDENTIAL
Lynne graduated from UCSC with additional academic training in Architecture and Building Code and went on to earn a certificate in Green Building Construction and Design from SDSU. Since 2007 her focus has been on green building and her company now provides green building design, consultation, T-24 energy compliance reports, HERS II reports, and Build It Green GreenPoint ratings for new and existing single family and multifamily residential buildings.
Lynne is a Green Rater for our GreenPoint RATED projects and provides residential architectural support services such as design, review and management of construction documents, and permitting through building departments and regulatory agencies. She is a LEED AP, Building Design and Construction and, like Katie, is a member of the USGBC-SD Residential Subcommittee.
LANE SHARMAN, MANAGEMENT CONSULTANT, SOLANA ENERGY
Lane's diverse background is in computer science, energy, and real estate development experience. Originally, he developed software platforms for Walt Disney, NCR, and the US Navy. Subsequently, he was appointed the Local Partner for Solarpack of Spain and he worked with the company to develop and sell 130MW of utility-scale projects in California. He founded the first water credit exchange in the State of California (Borrego Water Exchange). In 2011, he cofounded the San Diego Energy District Foundation with Bill Powers in an effort to advocate for Community Choice Energy Districts in San Diego and California.
Currently, Lane manages Solana Energy, which leads in the development of residential, commercial and industrial energy platforms for generation, storage, and energy conservation. He is designing a complex microgrid system that combines solar power, wind, and an advanced energy storage system for our project in Ramona. His background in software engineering augments his energy expertise in his development of a monitoring system that allows owners to better track their energy production and consumption.
DOUG WILLIAMS, CONSULTANT, FALLBROOK ENERGY CONSULTANTS
In his career as a licensed general contractor, Doug Williams decided to take a slight detour and open Fallbrook Energy Consultants. He decided it was important to take this career path because he had seen how important of an issue energy was becoming in the building industry. He is now a Home Energy Rating System (HERS) Rater, a Certified Energy Plans Examiner (CEPE), and a specialist in California's Title 24 Energy Compliance Code. His background in the building industry and energy expertise allows him to offer flexible and cost-efficient solutions to construction challenges.
We look to Doug for all the verifications and testing required in our Green Programs. Rating systems such as LEED for Homes are often difficult to navigate, which is a good thing because if the rating systems were not rigorous then the certifications would not mean much. Doug really gets how to do it, and he makes the job go smoothly with a smile on his face. He is a rare individual in his field, taking his work very seriously but also maintaining cheerful manner. We love his can-do approach to the work we require of him.
LUKE MORTON, SUSTAINABILITY MANAGER, FGY ARCHITECTS
Luke graduated from Stanford University with a B.S. in Earth Systems and an M.S. in Civil and Environmental Engineering. During his studies, he worked for a number of building energy organizations. At the U.S. Green Building Council in Washington DC, he supported the creation of a carbon-based standard that will be incorporated into the LEED criteria. At the Rocky Mountain Institute in Boulder, CO, he evaluated the effectiveness of Automated Demand Response Systems ("smart" thermostats). At Southface Energy Institute, in Atlanta, GA, inspecting over 500 new single-family houses as a HERS Rater for ENERGY STAR and EarthCraft House certifications. The list of places and environmental studies continues.
Currently, he works as a certified Passive House consultant in San Diego, and we are lucky to have him and his expertise on board in our Passive House project.
MARK GALLANT, OWNER, GALLANT ENERGY CONSULTING
Mark has a B.S. in Business Administration Information Systems, and began energy consulting in 1983. He has beta-tested several California certified Title 24 residential compliance programs as well as performed special EnergyStar, GREEN, LEED, Title 24+ Computer Performance Analysis.
As owner of Gallant Energy Consulting, he does residential and commercial energy calculations and mechanical design AutoCAD drafting for commercial and residential applications. Recognized as an industry leader, he has provided Residential Title 24 Plan checking for local utilities for the Advanced Home Program and New Solar Home Program rebate programs for many years. Experienced in Micropas, EnergyPro, Rescheck, Comcheck and Rem Design software energy modeling tools.
Mark has probably provided more energy modeling services to LEED for Homes projects than anyone else in San Diego County. We have been working with him for years, and very much appreciate his being on the AGB Team. We place a lot of demands on him, and he is always there at the ready, willing to deliver. We never have to wait long for his results.

BILL WILSON, ENVIRONMENTAL CONSULTANT, BILL WILSON ENVIRONMENTAL PLANNING
Bill Wilson is a jack-of-all-trades when it comes to sustainability. As an environmental engineer, water resources advocate, and finance and development consultant, he brings a wealth of sustainability knowledge and experience to the AGB Team. Currently, he is designing Casa Aguila's complex rainwater and stormwater collection and filtering systems. The system will include eight 10,000 gallon tanks that collect rainwater and stormwater, and blackwater treatment system for irrigation purposes.
Some of his recent noteworthy involvements include designing a pilot 60,000gpd decentralized wastewater recycling plant serving a 500-unit condo development in San Diego, implementing a 2 MW solar PV and comprehensive water treatment system in Panama, and organizing a response team formation for cleanup of contamination resulting from Superstorm Sandy. He has spoken at a TED conference and is the founder of the USGBC LEED Water Efficiency Technical Advisory Committee. It goes without saying, Bill is a leader in the fields of water conservation and environmental sustainability.

GARY KLEIN, GARY KLEIN, GARY KLEIN AND ASSOCIATES
Every day across the United States, millions of gallons of water and millions of BTUs of energy are lost in our hot-water systems through a combination of structural and behavioral waste. Gary Klein is the nation's leading hot water distribution expert and works to mitigate these severe issues. He does this by teaching architects and builders to use plumbing systems that, by their design, deliver hot water quickly and with minimal waste. He has looked at the structural and behavioral waste and believes great resource savings are to be had in both.
MARK PULIS, OWNER, RESIDENTIAL RATERS
Mark Pulis is a Home Performance Professional and Home Energy Rating System (HERS) Rater. As a home performance professional he has performed hundreds of energy assessments providing homeowners with options to improve their homes comfort, air quality and energy efficiency. He is certified as a Building Performance Institute (BPI), Building Analyst and Envelope Specialist.
As a HERS Rater, Mark also performs verifications and inspections for residential homes and small commercial buildings. He works with contractors and other building specialists to test and implement title California's stringent title 24 regulations. He also performs HERS Ratings commonly used for energy efficiency and Energy Efficiency Mortgages (EEM's).
DIANNE SHERIDAN, OWNER, DIANNE SHERIDAN DESIGNS
Dianne, owner of
Dianne Sheridan Designs
, is an interior designer who has specialized in lighting design for Southern Californian custom homes and select commercial projects for over 15 years.
High-Efficacy lighting in high-performance homes has moved away from Fluorescent Lighting, and entirely on to LED Technology. There have been dramatic advances in LED Technology in recent years, and designing for and specifying lighting is now often extremely complex. We brought Dianne onto our team to provide design and consulting services in order to help us generate the best lighting plan we can for our clients. As Dianne has her finger on the pulse of lighting and closely monitors the advances in LED technology, we are able to bring to our clients the best technology on the market for any level of lighting budget. Lighting effects how we experience our homes and in many ways is an important factor in Indoor Environmental Quality, so it's something that we take very seriously.

GENERAL CONTRACTING
AGB is proud of its unique talent and ability to convert clients' dreams into beautiful realities. We believe it is our responsibility, as general contractor, to act as the principle link between conception of every project and its ultimate expression.
We feel a deep sense of responsibility in the transformation of dreams and ideas into structure. We thoroughly understand our pivotal role in maintaining a precise balance and synergy in all aspects of every job, from interpreting and transferring the concepts of owner, architect, and other designers to the hand-selection of proven subcontractors and suppliers.
The successful result of this effort is not only the creation of a beautiful physical environment, but also the establishment of a lasting relationship of respect and trust among all parties involved.
Asking the right questions is important in finding the right builder for your needs. Check out our Guide to Choosing a General Contractor for helpful ideas.
REMODELING/NEW CONSTRUCTION
AGB provides construction services for both remodel and new construction projects. We apply our deep knowledge of Building Science, Home Performance, and Green Building to both types of projects. Residential construction is our core business, but we are also able to provide Green Building Services in the construction of non-residential projects as well.
SUSTAINABILITY & CONSULTING
Every project that AGB is a part of is created with an environmentally-conscious mind. We value the natural world and want future generations to be able to experience the same beauty that we have available to us. That's why all of the homes we build comply with one or more of the following green rating systems. Our homes are meant to increase the quality of life of its current occupants, and of generations to come.

An ecology-oriented building certification program run under the US Green Building Council.
A certification system through Build it Green that aims to meet all aspects of quality construction, save money, and save resources for future generations.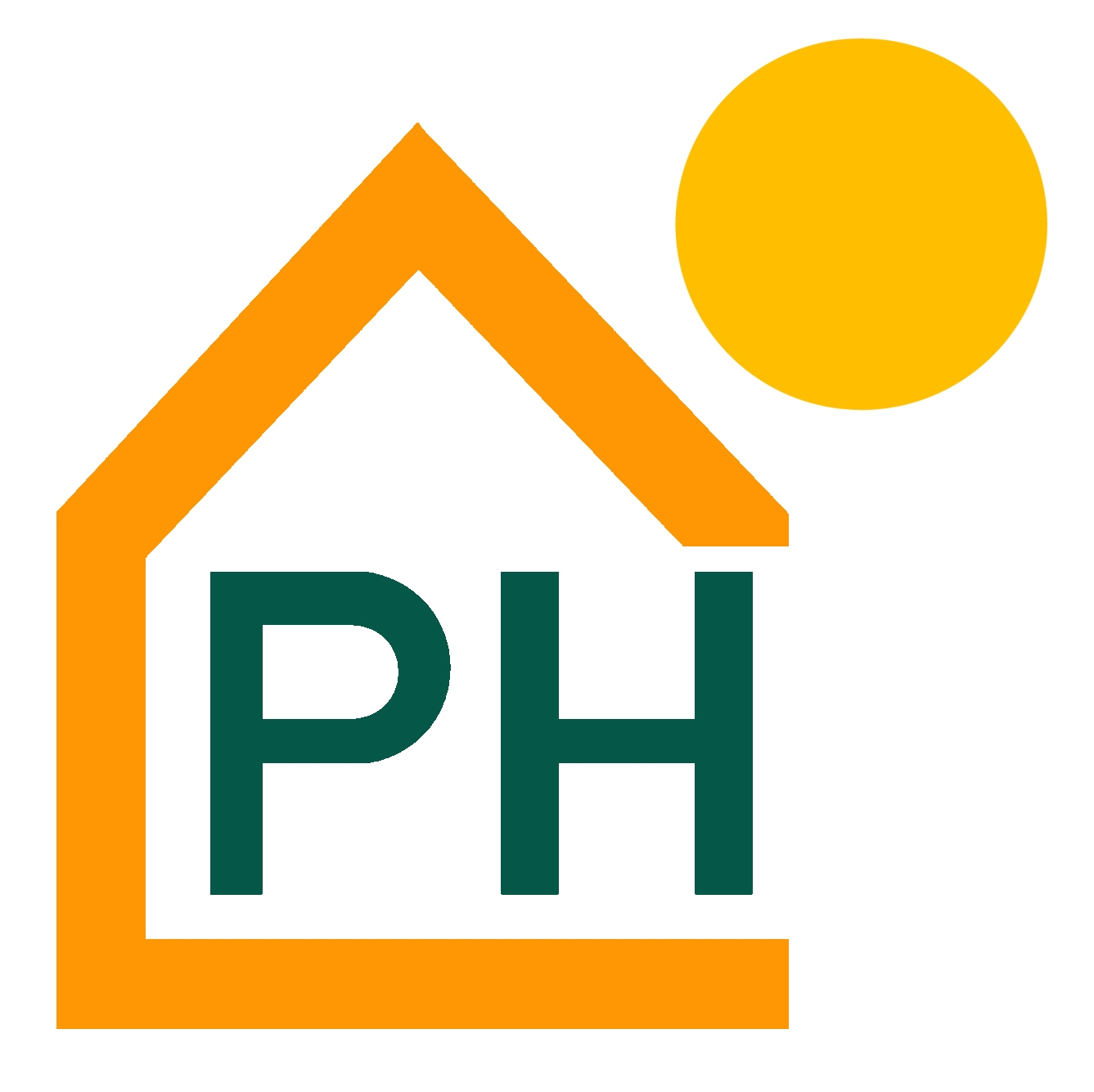 A rigorous program that creates buildings that cut energy consumption by 60-80% compared to code buildings. Our company founders Rich and Jeff are board members of the Passive House Alliance San Diego.
A standard which requires high performance homes to be so energy efficient that a renewable energy system can offset all or most of its annual energy consumption.
I have known and worked with Mr. Williams for over 10 years. During this time we have become good friends, business associates, and have collaborated on a total of 4 construction projects. During our collaborations together Mr. Williams has exhibited the highest level of professionalism, trustworthiness, timeliness, and attention to detail in all aspects of his participation. He is a true gentleman in every sense of the word and has always kept his client's interests as his utmost priority in order to foster long lasting relationships. Because of these qualities his contributions have helped make each and every one of our projects together a tremendous success. If I had a client looking for a contractor, I would without reservation recommend Mr. Williams. 
- Jack Smyer III, Owner, Smyerarc
Wave Crest is truly one of the premiere construction companies in California with a sterling reputation for integrity, reliability, quality and 100% customer satisfaction.
I offer my recommendation to anyone who is considering projects ranging from modest renovation/remodeling to multi-million dollar turn-key construction of new homes or commercial buildings.
During my 35 years with PepsiCo, I had responsibility for 140 manufacturing plants in the U.S. and international markets and thousands of units in 100+ countries. As a result, I gained valuable insights into the critical importance of engineering design, material specifications and high quality construction standards.
Wave Crest more than exceeded my expectations when we built our two homes in Solana Beach. It is a homeowners dream to hear the magical phrase "on time and on budget!" And we had that distinct pleasure on both projects.
Thanks to  you and the wonderfully gifted craftsmen that are responsible.
- Jim O'Neal, Homeowner, Previous CEO of Frito-Lay International
Rich is the authority on sustainable building in San Diego. It has been a pleasure to work with him over the years and appreciate his attention to detail and passion for quality building.
- David Nash, Owner, Revision, Sustainable Real Estate
A couple of months ago I called about a leak in my new bathroom. Alan Fraser's guys were at my house within 90 minutes, found the leak via the stucco wall  of the balcony and solved the problem before it got to be a big problem… I wanted to tell you how much I appreciate your standing behind your work and the prompt response. 
- Marc Kramer, Homeowner
I've worked with Rich on various residential green building fronts. Rich is knowledgeable and dedicated about his field. Designing and building high quality systems and ultimately homes is clearly his priority. He is very active in the green building community and supportive of other professionals in this space. Rich is generous with his time and skill and extremely enjoyable to work with.
- Jennifer Owens, LEED for Homes Quality Assurance Team Lead, USGBC
Jeff did SUCH a fine job and should be very proud. What a fantastic team of talented homebuilders. Wow!! 
- Christy Walton, Homeowner
After buying a building lot in Fairbanks Ranch in 1998, I looked around, did my research, and found that Wavecrest Builders had built two custom homes there a coupleyears before. They seemed well-built and presented a total picture of waht an ideal custom home should look like, with the beautiful landscaping and easy-to-discern quality construction.
Soon thereafter, after several design meetings with Mr. Steve Adams, I met with Mr. Jeff Adams, President of Wavecrest and commissioned him to build our custom home. It was a two year labor of love as we sorted through all the details, worked out the problems, and finally, in July 2001, we moved in, and have enjoyed the beautiful Italian villa style home ever since.
Mr. Adams met all my high expectations, and to this day, continues to look after his work and maintain an interest in our home!
- Mike Paul, Homeowner
Rich is a brilliant green building expert! He is a leader in the field with cutting edge use of systems, materials, design and implementation. He is THE person to call with a questions and is connected to a solid and reliable group of subcontractors and suppliers. On a personal level Rich is extremely pleasant to work with and always brings a smile to the office or the job site. He could be a mediator or a professional negotiator and always brings out the best in people.
- Spencer Rosen, President / CEO at Energy Integrity