Discover the beauty
of a truly healthy home
We are San Diego's leading contractor for high performance custom homes.
"When we build, let us think that we build forever. Let it not be for present delight nor for present use alone. Let it be such as our descendants will thank us for."
Our goal is to create beneficial relationships with all homeowners, architects, subcontractors, and every party involved.
WaveCrest (AGB's parent company) is truly one of the premiere construction companies in California with a sterling reputation for integrity, reliability, quality and 100% customer satisfaction. I offer my recommendation to anyone who is considering projects ranging from modest renovation/remodeling to multi-million dollar turn-key construction of new homes or commercial buildings…
Wave Crest more than exceeded my expectations when we built our two homes in Solana Beach, first in 1996 and then in 2009. It is a homeowners dream to hear the magical phrase "on time and on budget!" and we had that distinct pleasure on both projects.
After buying a building lot in Fairbanks Ranch in 1998, I looked around, did my research, and found that Wavecrest Builders (AGB's parent company) had built two custom homes there a couple of years before. They seemed well-built and presented a total picture of what an ideal custom home should look like, with the beautiful landscaping and easy-to-discern quality construction.
Soon thereafter, after several design meetings with Mr. Steve Adams, I met with Mr. Jeff Adams, President of Wavecrest and commissioned him to build our custom home. It was a two year labor of love as we sorted through all the details, worked out the problems, and finally, in July 2001, we moved in, and have enjoyed the beautiful Italian villa style home ever since.
Mr. Adams met all my high expectations, and to this day, continues to look after his work and maintain an interest in our home!
A couple of months ago I called Jeff about a leak in my new bathroom. His guys were at my house within 90 minutes, found the leak via the stucco wall of the balcony and solved the problem before it became a big problem. His stucco guy was also very prompt and professional. I appreciate WaveCrest standing behind their work and the prompt response.
Interested in working together to build your dream home?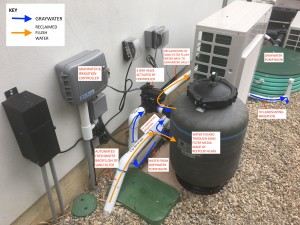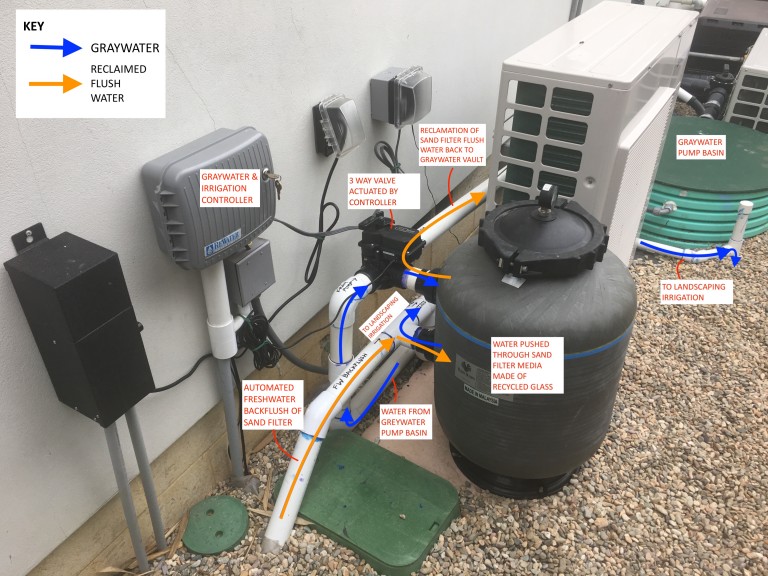 Did you know that Encinitas code requires that all new homes be preplumbed for graywater?
Read More »