SUSTAINABILITY CONSULTING & GREEN CERTIFICATIONS
As sustainability has become an increasingly discussed topic in recent years, opportunistic companies that use 'greenwashing' tactics have risen as well. Greenwashing is merely giving the appearance of an environmentally-conscious company on the outside, without making the necessary investments on the inside. AGB strives to certify all of their projects through 3rd party green building certification programs such as LEED or GreenPoint Rated (GPR) in an effort to substantiate the sustainable techniques used throughout construction and to guarantee the home as a whole is built with consideration its environmental impact, not just one single part. We also offer LEED and GPR consulting services for homeowners and builders that are looking to integrate eco-friendly practices into their home but are unfamiliar with the certification process.
WHAT ARE LEED AND GREENPOINT RATED?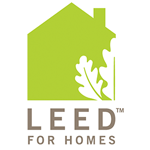 Leadership in Energy and Environmental Design (LEED) is arguably the most well-recognized third-party green building certification program and is a nationally accepted benchmark for the design, construction, and operation of high-performance green buildings and neighborhoods.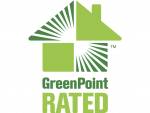 GreenPoint Rated (GPR) is the predominant non-LEED based green home rating system in California. Like LEED, it demonstrates consideration of environmental impact in every aspect of construction. However, there are lower thresholds for certification and it is generally less expensive than going LEED.
Both programs consist of prerequisites that must be met (such as a certain % score better than Title 24), and credits (such as for low-flow plumbing fixtures) that can gain points to achieve certification. There are four levels of certification: Certified, Silver, Gold, and Platinum. View more comparisons below:
GreenPoint Rated v6
CALGreen 2013 Tier 1
CALGreen 2013 Tier 2
LEED for Homes v4
Geographic Focus
California
California
California
United States
Stringency
Voluntary unless locally adopted
Voluntary unless locally adopted
Voluntary unless locally adopted
Voluntary unless locally adopted
Scope
Single Family (SFR)
Multifamily (MF)
All Residential Dwellings
All Residential Dwellings
Single Family
Mid-Rise
High-Rise (falls under LEED BD&C)
Building Age
Existing & New Construction
New Construction & Retrofits
New Construction & Retrofits
New Construction & Gut Remodels
Assurance/Verification
Third Party GreenPoint Rater
Building Official
Building Official
Third Party Provider and Green Rater
Verification Timing
Plan Check, Construction Verification & Performance Testing
Plan Check, Construction Verification & Performance Testing
Plan Check, Construction Verification & Performance Testing
Preliminary Rating during Conceptual Design; Construction Verification & Performance Testing
# of Prereqs
SFR: 5, MF: 6
9
9
19
Points Possible
Up to 300
Up to 163
Recognition Levels (point scales)
Platinum (140 points +)
Gold (110-139 points)
Silver (80-109 points)
Certified (50-79 points)
Tier 1
Tier 2
Platinum (90 points +)
Gold (75-89 points)
Silver (60-74 points)
Certified (45-59points)
Recognition
Certification – GreenPoint Rated
Certification – LEED Certified
Required Credits by System
General Prerequisites
Minimum points in each category
Minimum measures in each category
Minimum measures in each category
Minimum points in each category
Minimum total points
Minimum total points
CALGreen Mandatory Measures
CALGreen Mandatory Measures
CALGreen Mandatory Measures
Green Appraisal Addendum
Minimum Project requirements
GreenPoint Rated Checklist in Blueprints
Preliminary Rating
Site/Location Prerequisites
Flood plane avoidance
Topsoil shall be protected and saved for reuse
Limit construction activity to the construction area
Construction activity pollution prevention
Turf limited to 50%
Turf limited to 25%
No invasive plants
Water Prerequisites
Rain sensor for irrigation
Rain sensor for irrigation
Rain sensor for irrigation
Water metering
Develop water budget conforming to local or CA Model Landscape Ordinance
Develop water budget conforming to local or CA Model Landscape Ordinance
Irrigation designed <65% Eto times landscape area
Irrigation designed <60% Eto times landscape area
Energy Prerequisites
Building performance exceeds Title 24 Part 6. 10% above 2013 energy code
The Energy Budget is < 85% of the Title 24, Part 6, Energy Budget for the proposed design building. Please note there are additional prescriptive requirements
The Energy Budget is < 70% of the Title 24, Part 6, Energy Budget for the proposed design building. Please note there are additional prescriptive requirements
Minimum Energy Performance Energy Star for Homes + Energy Star appliances + fully ducted
In CA, must be at least 10% above 2013 energy code
Energy metering
Education of homeowner, tenant, or building owner
Home size point adjustment
Material Prerequisites
Waste diversion – ≥ 65% waste diverted
Waste diversion – ≥ 65% waste diverted
Waste diversion – ≥ 75% waste diverted
Replace ≥ 20% of Portland Cement content in concrete mix
Replace ≥ 25% of Portland Cement content in concrete mix
FSC certified tropical wood
Durability Management (water management & moisture control)
≥ 10% total material cost to be recycled content
≥ 15% total material cost to be recycled content
Durable roofing (multifamily)
Health Prerequisites
Thermal insulation meets VOC emission limits
Thermal insulation meets VOC limits and contains no added formaldehyde
Meet ASHRAE 62.2-2012 ventilation standards
Meet ASHRAE 62.2-2012 ventilation standards
Combustion venting (incl. CO sensors, enclosed fireplace)
Garage pollution prevention
Radon resistant construction
Air filtering ≥ MERV 8 fliter
Environmental tobacco smoke control
Compartmentalization between units